Crystal:


Czone Pictures:
(Click to Enlarge)

Sakura X. Blazes:
10/31/05 11/11/05 11/20/05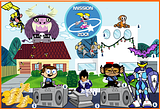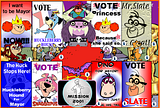 11/25/05 2/23/06 5/12/06 10/15/06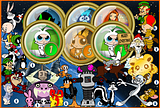 Career Highlights:

Came to TCG in desperate need for toons. Taz was just finishing his super friends set and Malach was pwning g-toons. My first friend on TCG was Ed11. We were best buddies.

Next I started g-tooning. Wasnt good at all but me and Talo_Lk created the clan Unforbidden Anger. I quite that clan and went on my hunt for c-rings.

Kory gives free points! Thanks for that

Then the merge with Mr. Wolverine Robot collecting Batman toons. Creating the name Ed E. DeeDee, the one almost everyone associates me with. We were merged for one month then we got in a fight and broke up he was never seen again ...Jun4 2005, hope everything is ok.

We then challenged Xecutioners, the best clan around. Sadly half the members werent on for like a year so that didnt work out.

Jun 1 2005 I retire from orbit! Yeah right.... I wanted to retire because I got scammed, again. Then I joined Unknown Orbiters.

Nov 29 2005 merged with Venky and Shadow. Live long Red X.

Left Unknown Orbiters in attempt to make a new clan...didnt work out so well...

Mar 17 2006 left for 3 months leaving Venk and Shadow in charge.

Started Neopeting!

Orbited ended.

Well just to let you guys know. My 2 years here have been the best of my life. I really dont know what I would have done with out a lot of you guys.

Just think if I didnt get scammed I proble would have never come here....

Anyway I would really like to thank Shadow and Venk the most. I know I could some times be a pain in the u know what but I really loved talking to Shadow every day and working out deals even before we were merged. So thanks to everyone who I spent all that time with.

Wildtaz we had a lot of memories...you finally got your Duck Dodgers and your courage set.

ETS I know you were jealous in a way when DC gave me all those toons but we had loads of memories, you finally god your Ed Edd and Eddy set.

Blind talked to you every day as well we were at about the same level most of the time we were orbiting witch made it a lot of fun.

Chug and Jeff I loved you when you sold your poster I was your biggest customers with out a doubt. Glade to see you got your candidates.

Finally DC. The one who gave me loads and loads of toons just to be nice. So I really have to thank you. You probly wont read this but you know how grateful I am.

Thanks to everyone I dont want to boor you but there are so many things I can write down. I guess thats about it.....